Written by Claudia Carvell, Inclusion lead and chair of Respect, Co-op's LGBTQ+ network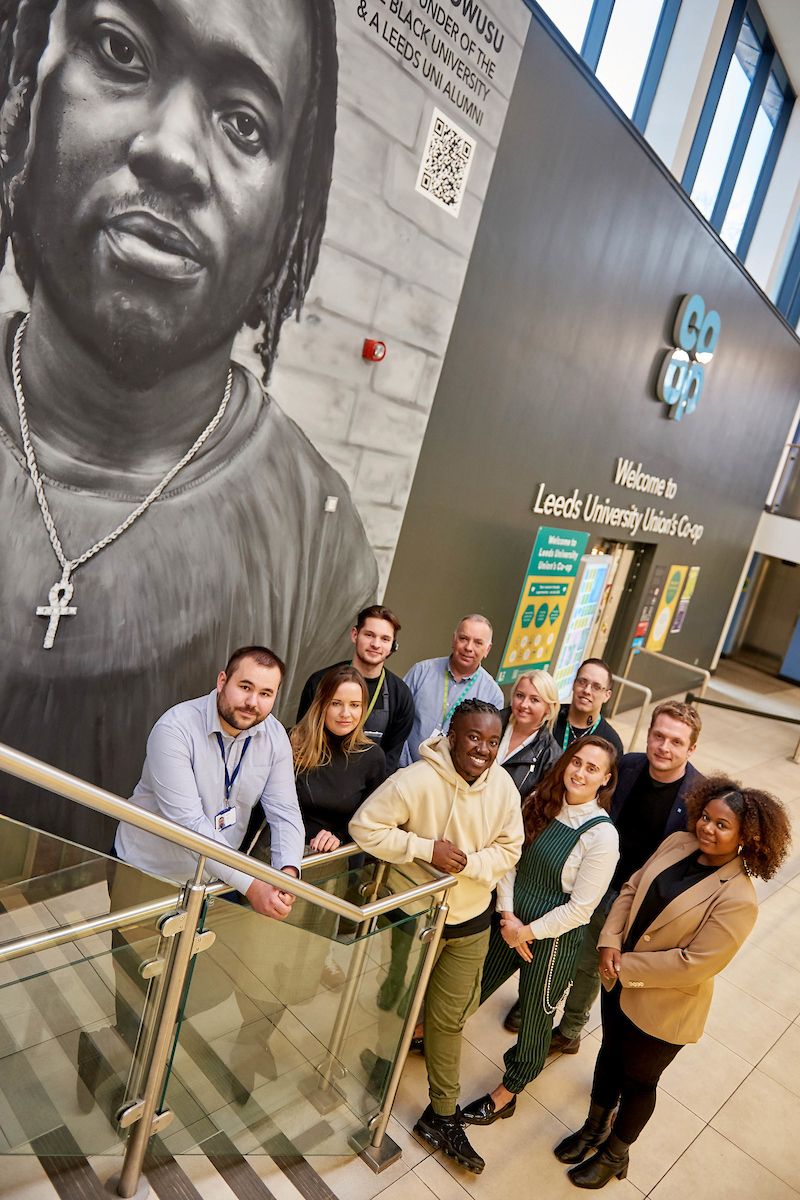 As a business, we believe that tackling racial discrimination is an everyday priority. As part of our ongoing commitment to this, we've unveiled three hand-painted murals in London, Leeds and Manchester, to spotlight and amplify the voices and causes being championed, and to continue the dialogue around race and identity.
Throughout Black History Month, Co-op has hosted educational events, cultural celebrations, panel discussions and listening circles for colleagues to share experiences and stories celebrating the lives of Black colleagues and their career progression.
The three murals are being unveiled to mark the end of Black History Month, in celebration of the contribution and achievements of Black figures in the heart of local communities. We worked with these communities to nominate three inspirational people who have each made an impact on the lives of those living in their local area: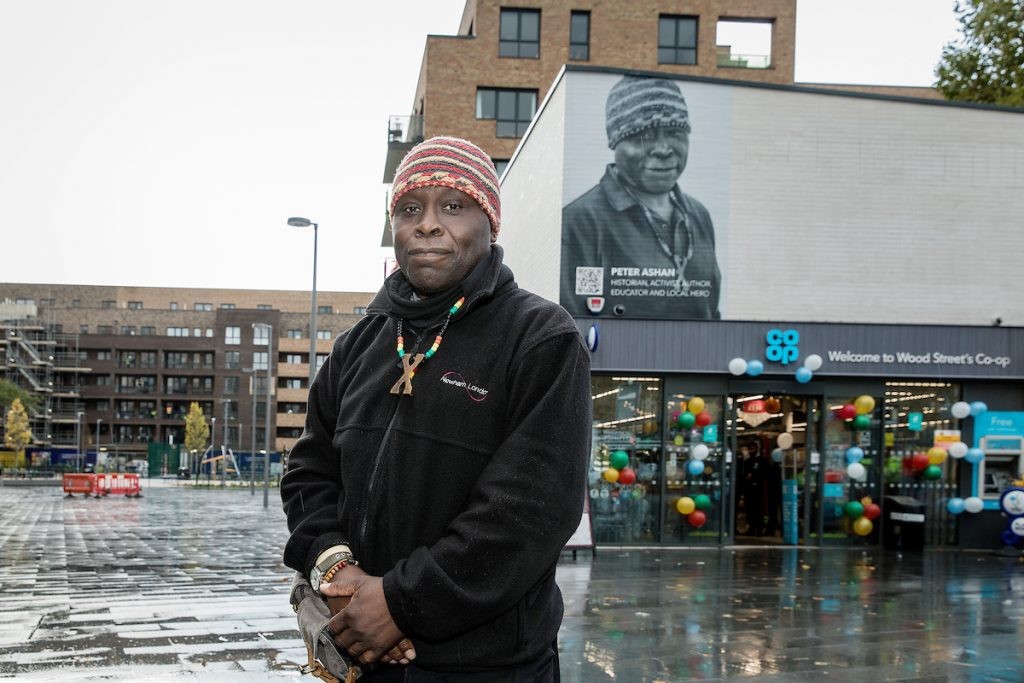 London: Peter Ashan – Walthamstow Co-op 
In London, the Co-op Member Pioneer for Walthamstow nominated local historian and educator Peter Ashan to be depicted in the mural. Peter was born in Hackney and grew up in Waltham Forest, dedicating his life to unearthing the hidden histories of East London's Black communities and the stories of other ethnic minority groups, as well as setting up non-profit diversity workshops in his local area. The author of Freedom Walk: Roots of Diversity in Waltham Forest, Peter uses his book as the basis of real-life guided tours to unveil the history of Waltham Forest, digging deep into the transatlantic slave trade and the effects it had on the area and its residents.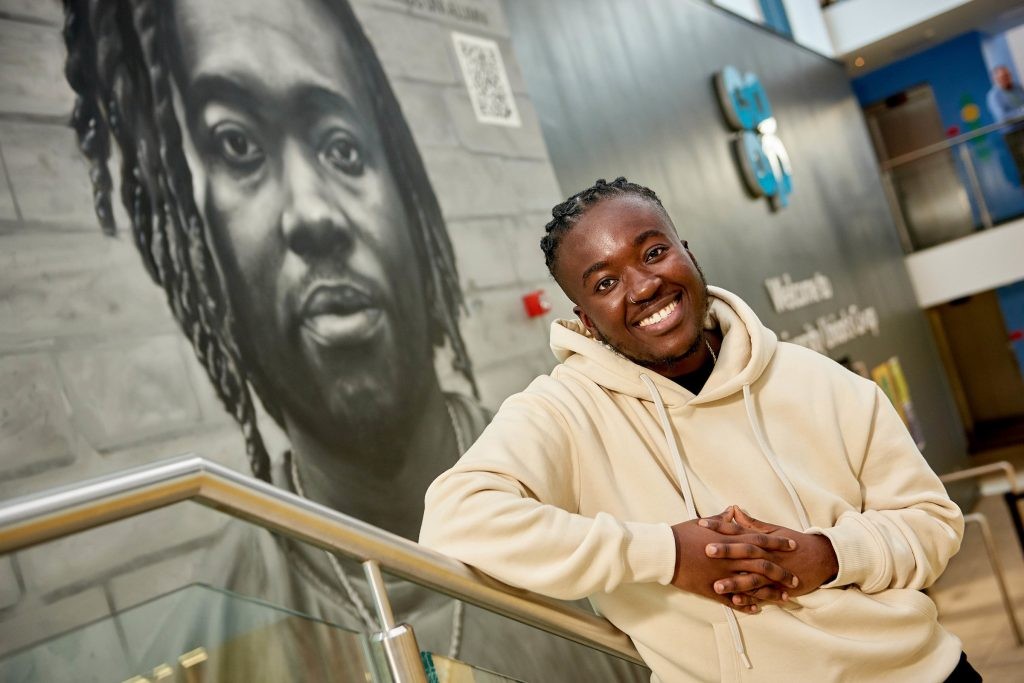 Leeds: Melz Owusu – University of Leeds Union Co-op franchise store 
University of Leeds Union's diversity and inclusion team selected Melz Owusu as the local figure to be featured in the mural at the university's on-campus Co-op store. Melz, a University of Leeds alumnus, is a queer, transmasculine and non-binary activist and scholar. They are the founder of the Free Black University, which aims to create an educational space that serves as a hub for radical and transformative knowledge production, and which is centred around the wellbeing and healing of the Black community.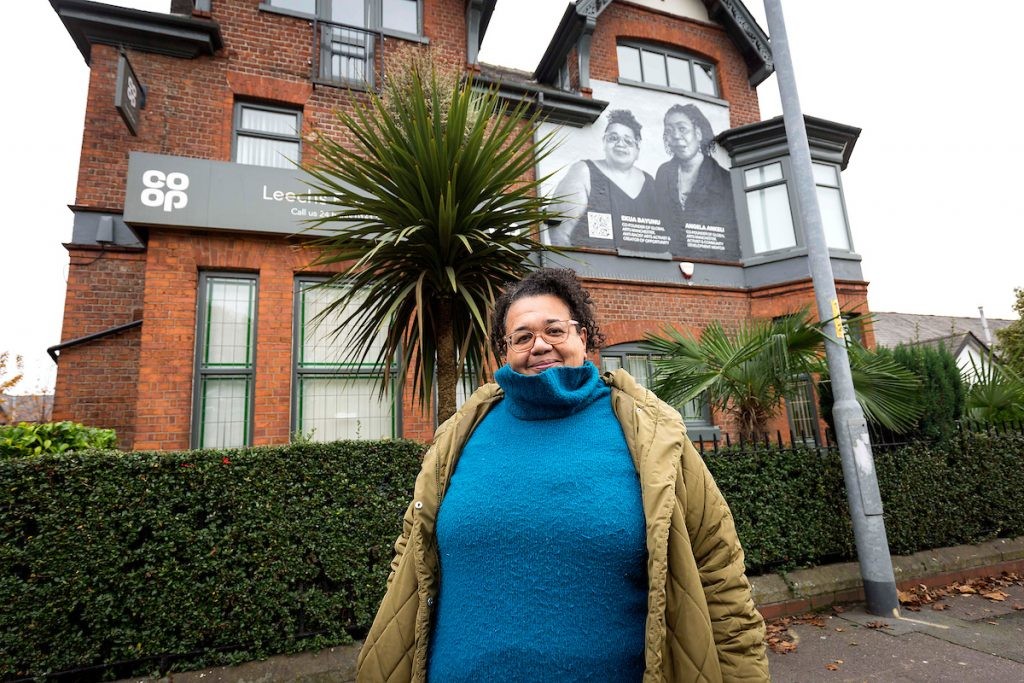 Manchester: Ekua Bayunu and Angela Ankeli – Leech Funeralcare, Moss Side  
Ekua and Angela are pillars of the community, providing mentorship and opportunities in diverse neighbourhoods, and are also the co-founders of Global Arts Manchester. Supported by the Co-op Local Community Fund, Global Arts Manchester works to provide training in the arts for people from disadvantaged backgrounds, creating sustainable and affordable studio space for women artists and delivering community workshops and exhibitions.
The decision to create the public mural was driven by a focus group of Black Co-op leaders and colleagues, to ensure that our work continues within the business and with customers beyond Black History Month alone.