Interview by Molly Kendall of Coop Fed
I speak to Cezar zooming in from his loft office above Amigoss childcare in Glebe, Sydney. Cesar is quick to apologise that English is not his first language but as we chat about all things co-op, he eloquently describes Amigoss and his passion for his culture and co-op shines through.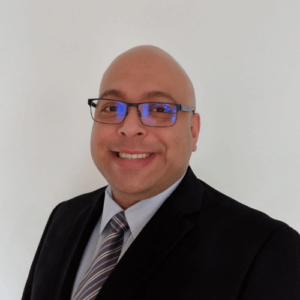 Why was Amigoss formed and why a co-op?
Cesar – Amigoss Association was formed in the '70s to help the Spanish-speaking community arriving in Australia at the time. In the beginning, there were English classes, Spanish classes, dancing classes, cooking classes, Spanish and Latin American cultural events.
As the community grew they saw there was an urgent need for childcare for the working parents who were newcomers and separated from their extended families. The Amigoss Cop-operative was born in 1975, and the school was opened in 1978.
Can you explain Amigoss' structure and how the co-op members are involved?
We are a Not-For-Profit co-operative, recognized by the ACNC (Australian Charities and Not-For-Profit Commission) meaning all the proceeds of childcare get reinvested in the centre. A new board is elected every year at our AGM in November as voted by the members. The board meets every month. Co-operative members volunteer 10 hours per financial year on various events to maintain active membership.
Can you tell us a little about your background and what brought you to Amigoss?
I was born in Colombia, South America and migrated to Australia in the 90s. After 15 years in administration, I had been involved in minor projects at Amigos since 2015 because my wife worked there. Then in 2018, there was a vacancy and eventually, I took over the role of Business Manager/CEO. I was drawn to the organisation because of its structure and mission, also, I saw it would give me the chance to contribute to my community.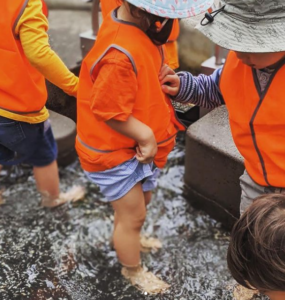 How did you find the transition to working in a co-operative?
Previously, for seven years I had worked for NRMA, which is member-owned, so I thought I'd have some experience to draw on, but coming here, it's a multi-stakeholder co-op so it's very different! The Amigoss members are parents and workers. This leads to some interesting conversations where the person talking to is your boss, but you are their boss at the same time. In the early days, it gave me high stress!
Being multi-stakeholder, we must have good communication to make sure all the member's needs are met. For example, if you are a member parent, you obviously don't want your childcare fees to go up, but we also have the member workers, and they need good wages and conditions. So, we all must flex our muscles in that sense. You cannot be afraid of the structure because it keeps you accountable, communicating and doing a good job. Relationships – with children, with families, and with our teams are at the heart of what it means to work in our co-operative. After all, there's no 'why' behind the work we do without strong relationships.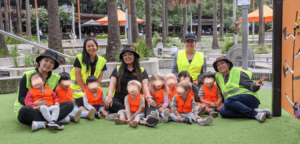 What have you learned from working in a co-operative?
I have learned that in co-ops, the best insurance is to attach yourself to good policies and procedures. If you show that you are following them, you are doing the right thing.
Working here has taught me to become more confident within myself, my work and my knowledge of my field. Amigoss has made me more thankful and proud of my heritage and my great team.
Can you think of a time where Amigoss responded differently because it is a co-op?
Covid was challenging because 100% of our workers have family overseas and many of them had become the only source of income in their households. When suddenly Amigoss revenue dropped during the lockdown, the anxiety amongst the workers was tangible. A lot of the staff approached my office because they wanted to know what was going to happen. They thought there would be redundancies or they would have their shifts cut. With a private business, that would have been the case. However, we are a co-operative, we are a not-for-profit and for that reason, when I approached the board they were very supportive.
Some help came later, but we had to decide to support our workers early, and I am sure they will remember that. We even had a thank you letter from one of our workers which I read aloud at our AGM because it was very moving. The worker said that all her friends had been fired and sent home and she hadn't thanks to Amigoss.
Your promise to the kids is that Amigoss will be fun! Is the workplace fun for you too?
Yes! In this workplace we have people who have many different backgrounds – Physios, artists and even nurses! They all have qualifications overseas their qualifications are not recognised in Australia. So that helps a lot because it brings diverse experience and such quality of care, you wouldn't believe!
The children are learning Spanish. It's not a formal class, everything is play and learning by association. Of course, working with children is also fun: They investigate everything, they know everything, and they listen to everything. Every day is different, and every day brings its challenges and that is one of the wonders of our workplace.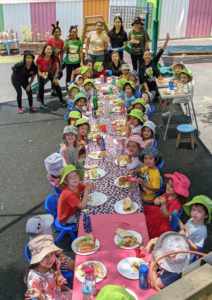 What are you working towards at Amigoss?
We would like to expand our space because we are at full capacity and there is a high demand. I would also like to increase our worker's benefits in the future. We have a long-term goal as well: To introduce Spanish speaking into the public education from an earlier age.
We invited The University of Western Sydney to Amigoss and their study has shown that if children learn a language before the age of 5, their brain structure changes, in many ways, but most importantly, that the second language stays with them for life. However, the Australian government only teaches second languages in high school. So, we hope one day we will develop second language education for young children in the public system because that doesn't exist in an accessible way now.
If a 5-year-old asked you "What is a co-operative?" What would you say?
I'd say: "A co-operative is a place where your voice, thoughts and ideas are heard." These are the things we hope to show our children through our actions every day. We incorporate a co-operative philosophy into our activities and environment.
What is the best piece of advice you could give someone wanting to work in a co-operative?
Do it. Is a rewarding opportunity. It not only a job but an opportunity to grow with a group and to give back to others.
To learn more about the wonderful work of Amigoss check out their website. Follow them on Facebook or Instagram for some small-person fun to brighten your day!