The rapid recent growth of social enterprise in Nigeria – Africa's most populous country – is driven by young people who recognise its potential and the opportunities to tackle social problems.
There are estimated to be more than 440,000 social enterprises in Nigeria – Africa's most populous country, according to new research published in February.
The State of Social Enterprise in Nigeria is the latest of the British Council's global social enterprise surveys. It was conducted by Qualiquant Services with support from Social Enterprise UK.
The research shows that although social enterprises can be identified in Nigeria since before the 1950s, the sector has grown rapidly recently. More than 40% of the social enterprises that were surveyed by the researchers had been set up since 2018.
However, the research found a huge lack of awareness of social enterprise – just one quarter of the businesses that the researchers identified as social enterprises defined themselves in this way.
In spite of this, the social entrepreneurial approach to tackling Nigeria's social problems appears to be gaining momentum, particularly among younger people: more than three-quarters of social enterprise leaders are under 45 years old, in a country where the median age is just 18.
Adenike Adeyemi, executive director of the FATE Foundation, which supports young entrepreneurs of all types, told Pioneers Post that this is a trend that she had noticed since 2016.
"We saw a lot of people attracted to entrepreneurship because they identified a social impact gap and saw an economic generation opportunity," she said, giving an example of a business that began making furniture out of discarded vehicle tyres. In response, her organisation has boosted the support that it offers to young people who are becoming social entrepreneurs and it has seen a 50% increase in social entrepreneurship being adopted as the business model by the young entrepreneurs it supports.
"This is a strong indicator of the increasing appreciation of the emerging potential and opportunities in the social enterprise space," she said.

Key findings
The research was based on a survey of 112 social enterprises carried out in late 2019 and early 2020, before the Covid-19 pandemic, and then augmented with another survey of 403 social enterprises in late 2020 and early 2021.
The research found:
More than 443,000 social enterprises operating in Nigeria (an estimate).
72% were set up since 2014, and 43% since 2018.
77% of leaders are under 45 years old.
69% of leaders are male.
58% of full-time employees are female.
25% of businesses identified by the researchers as social enterprises identified themselves as social enterprises.
46% are based in urban areas.
30% are sole traders and 37% are private limited companies.
61% focus upon creating employment and enterprise opportunities.
68% of social enterprises support poor people, and 67% support young people facing difficulties.
"The government needs to see the sector for what it is and support social enterprises"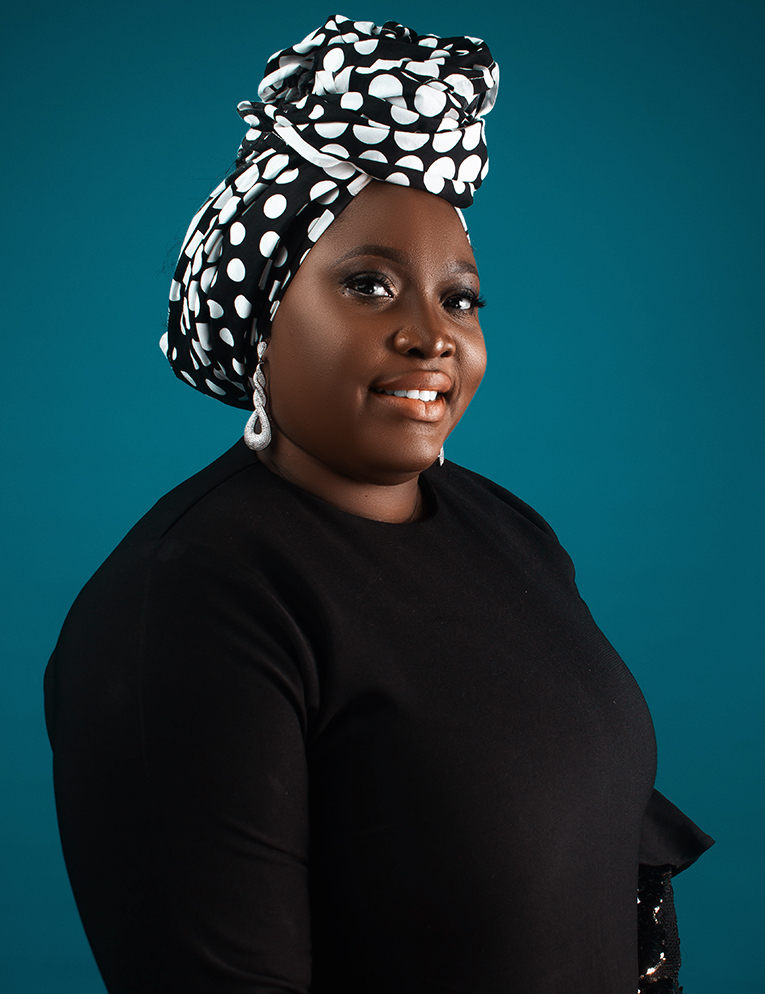 Olasimbo Sojinrin is the country director for Solar Sister, Nigeria. The social enterprise's mission is to achieve sustainable impact with a focus on women's empowerment, energy poverty and climate change. It supports women entrepreneurs in Africa to run clean energy businesses by providing them with solar technology to sell, such as lights, plus clean cooking stoves, along with training and support. Sojinrin leads around 50 staff members across 27 states, over 200 communities with a network of 3,000 women entrepreneurs.Social entrepreneurship is a growing sector in Nigeria and Sojinrin says that it's exciting to see more acceptance of it. "With reports like the recently produced social enterprise report by the British Council, it shines light on the sector and further educates key stakeholders on the benefits of social enterprises," she says.When asked about the challenges that she and other social entrepreneurs face in Nigeria, Sojinrin described them as "mixed". In terms of impact, Sojinrin says: "We have seen a lot of successes", with those beneath the poverty line being able to properly provide for their families. However, "it's the balancing of social impact and the enterprise – using a commercial strategy to achieve a social goal," that is a challenge, says Sojinrin. Another key challenge is "communicating what we are to people" as many still think that social enterprises are NGOs and tend to be confused when they learn of them making revenue, says Sojinrin. "The whole concept of social enterprise in this part of the world is very new, so it's challenging to explain what it is to people –we're not a non-profit because we earn revenue, but we're also not just like any other retail organisation because we're very invested in the growth of the entrepreneurs."The third challenge is operational, Sojinrin says. "A lot of times we're working in remote communities, so transporting products to these communities can be difficult."Looking ahead, Sojinrin believes that the government needs to step up and develop clear legal structures that recognise and support social enterprises and entrepreneurs in Nigeria. "The government needs to see the sector for what it is and support social enterprises to do what in most cases are addressing inefficiencies of governments or addressing improved welfare of the citizens," she says. "In some other countries, the government has developed very clear social enterprise legal structures that recognise and support these enterprises, I think many African countries need to do this as well."Interview by Olivia Opara
Challenges that Nigerian social entrepreneurs face
Speaking at the online launch of the research, Yemisi Bamishile, chief learning officer at Abbacos Learning Solutions and a consultant for social enterprises and start-ups, said: "We can revive our economy with these social enterprise endeavours."
However, she pointed out that the sector needed more recognition and support to really fulfil its potential. "It's an issue of awareness for social enterprise in Nigeria, at all levels," she said, pointing out that government, funders and investors needed to understand the concept better to see "what social enterprise can bring to the table".
If we want to grow the social enterprise sector in Nigeria, people need to understand what it is and what it stands for
Mariose Amarikwa, CEO of Qualiquant Services, agreed: "If we want to grow the social enterprise sector in Nigeria, people need to understand what it is and what it stands for."
Other speakers pointed out that lack of awareness limited access to funding, meant there was little government support and burdened social enterprises with the same taxes as purely profit-making businesses had to pay.
In spite of the challenges, however, Dan Gregory, director of international and sustainable development at Social Enterprise UK, who has overseen studies into social enterprise activity across the world, said that Nigeria was "one of the most optimistic countries". Of the surveyed social enterprises, 30% expected their growth would increase greatly in the next three to six months, and 40% expected it would increase slightly.
The launch of this research marked a turning point for recognition of social enterprise, hoped Adenike Adeyemi. "This, for the first time, is showing a bird's eye view and detailed data of social enterprises in Nigeria," she said. The specific recommendations for government, funders, education providers and incubators would help them learn how to effectively support social entrepreneurs.
"It will help to inspire new and innovative ways of better supporting their growth and development," she said.