"My success is backed by the fact that I refuse to give up"
Ingrid is not only a student at university, she is also a young entrepreneur. After building her skills and knowledge through entrepreneurship training, she transformed her ideas into reality and started a small business.
Ingrid, 22, grew up in an SOS Children's Village in Uganda. In 2015, she was selected to participate in the entrepreneurship training offered by the GoTeach programme and Entreprise Uganda, and developed the idea to launch a mushroom business. Today, she is also raising chickens to generate additional income. She is currently studying business computing.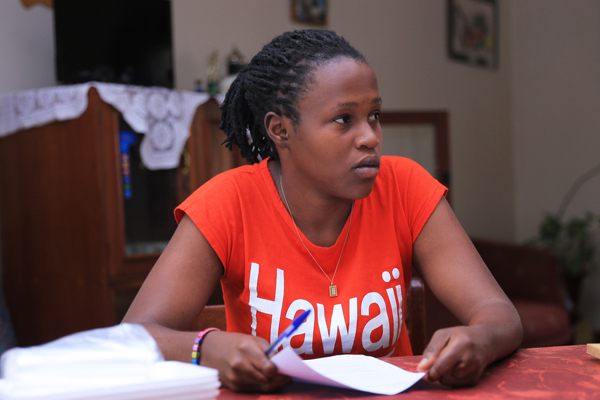 Ingrid is known to be an eloquent, confident and hardworking young woman.

When Ingrid started persuing her business idea, she did not know much about mushrooms or running a business. So she started doing her own research, drawing on other people's experience in mushroom farming. Slowly, she learned about the tricks of the trade.
The entrepreneurship training helped her to acquire the life, business and academic skills necessary to become an independent business owner, she says. In addition, she received a grant to make initial investments. The training programme also encouraged her to work with whatever was available to her. Today, Ingrid passes on the advice she received: "I urge young people to start small and with whatever small savings they have."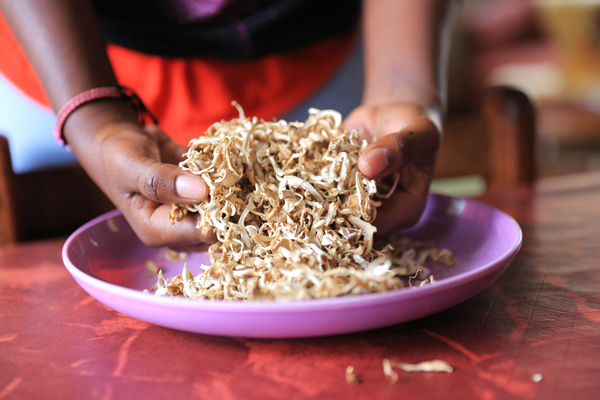 Ingrid had the idea of starting a mushroom farm after she seeing a documentary on TV.
One of the main challenges many young entrepreneurs face is the lack of starting capital. But inspiration and skills are equally important to succeed, Ingrid says. "The training taught me that business ideas start with the person – everyone is their own capital."
Ingrid knows that it also takes perseverance to be able to realise her plans. "My success is backed by the fact that I refuse to give up even when things toughen up because challenges are part of life and if you embrace them, you can always find ways of overcoming them."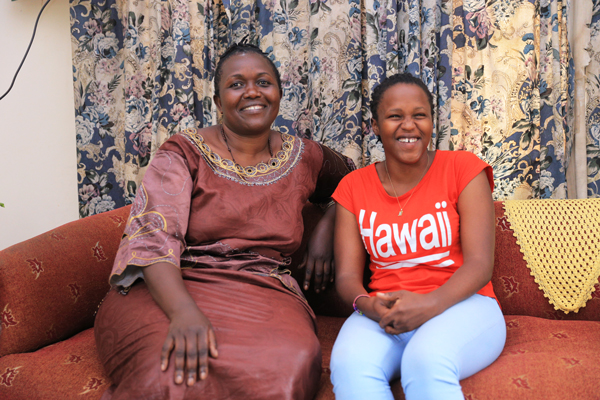 Ingrid's SOS mother Maria has supported her business plans.
When Ingrid is at university, her SOS family helps her with the business. But she makes sure she is always up to date on her business' development and progress. "During holidays, I give my business a lot of attention to make up for the lost time. This is how I am balancing my education and business."
Ingrid has many interests and ambitious plans for the future. "I aspire to become a writer, a website designer and programmer, but most of all I want to keep being a business person."
Photos by David Kaggwa, Multiways Photography