A multi-award winning social enterprise aiming to eradicate period poverty is celebrating after donating 30 million products to vulnerable people.
The team at Musselburgh-based Hey Girls reached the major milestone this month after just five years of trading.
The multi-award-winning social enterprise operates on a "buy one, donate one" model – meaning a box of period products is donated to community partners like foodbanks, homeless shelters and women's refuges for everyone purchased.
Celia Hodson founded the business with her daughters Kate and Bec after the family personally experienced the hardships of period poverty.
Speaking after reaching the milestone, she said the business will not slow down while people continue to endure similar experiences.
She said: "All of us are absolutely thrilled to reach such a major milestone.
"In five years we have helped reshape the attitude towards periods in the UK and played our role in breaking the taboo.
"But our work is far from over. The cost of living crisis has seen more people fall into period poverty and they need our help.
"We are incredibly thankful to all our valued customers and supporters for helping us reach 30 million donations – but we won't be celebrating for long. Now is the time for action."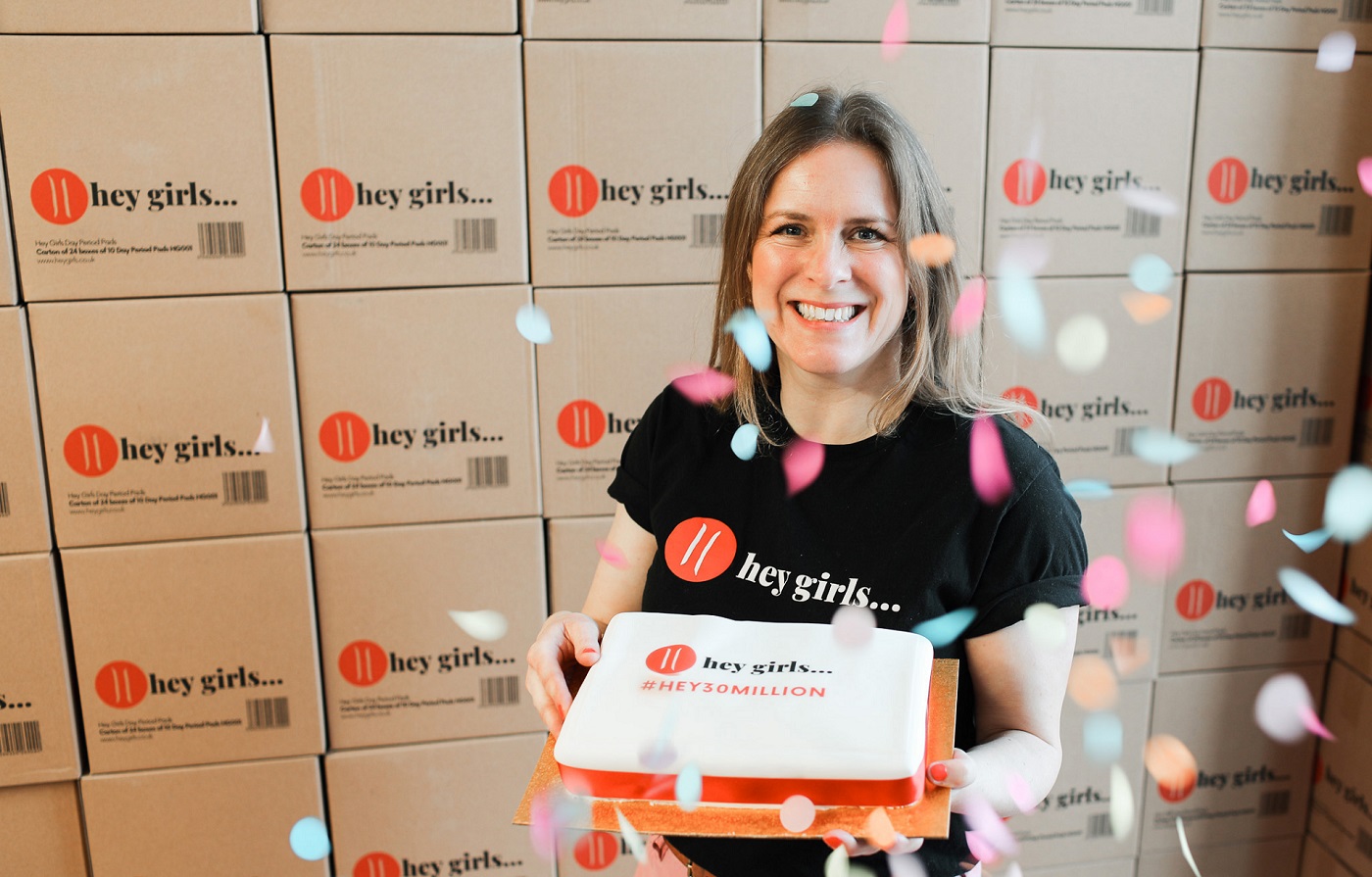 One in 10 people in the UK are affected by period poverty, a situation that has worsened with the economic crisis.
Customers typically include businesses looking to improve period dignity in the workplace, as well as local councils, universities and schools.
Their purchases are matched with a donation to Hey Girls' network of more than 250 community partners – a number continuing to grow.
Away from selling products, the Hey Girls team also work hard to put pressure on governments and local authorities to bring forward positive change.
Celia added: "So much has changed since we first started – and the passing of the Period Products Act in Scotland is proof that a fairer world is possible.
"That historic day is one that will stay with us forever, but now is the time for the rest of the country to follow suit and achieve period equality once and for all."
Visit Hey Girls page on the Social Enterprise Directory
With thanks to Social Enterprise UK