Suicide is the biggest killer of 18 to 24 year olds in Australia. Mood Tea, a new social enterprise selling tasty blends of tea, is on a mission to change this, writes Maggie Coggan in this month's Spotlight on social enterprise.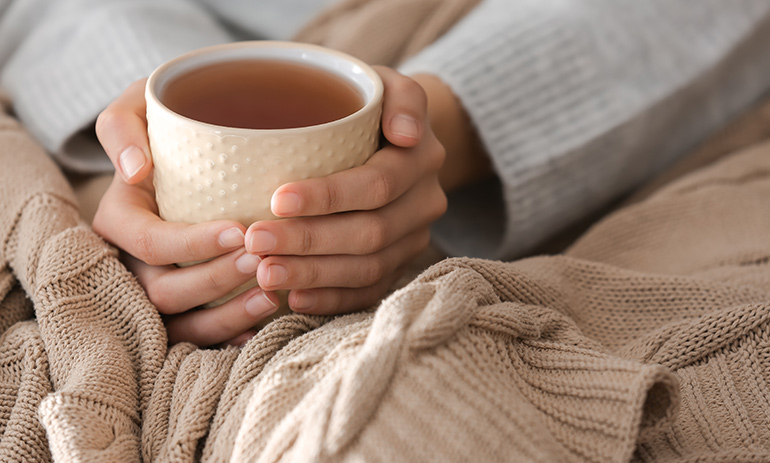 For the past 16 years, social purpose organisation UnLtd has channelled the power and influence of Australian media, marketing and creative organisations to help charities working to give disadvantaged kids a better life.
The organisation acts as a sort of intermediary, connecting charities to expert marketing teams that can help support their marketing efforts assist in sourcing other relevant services, editorial support and media inventory. It also helps the marketing, media and creative industries to raise money for charity partners through events, activities, media inventory donation and payroll giving.
Since launching in 2005, the organisation has witnessed the growing problem of youth suicide. Last year it decided it was a problem it could no longer ignore.
It's why in 2020, with the support of the marketing, media, and creative industries, UnLtd launched its own tea brand.
Mood Tea offers a range of mood-enhancing teas that are not only designed to taste great, but save young lives.
100 per cent of the profits go towards three charity partners that work to support youth mental health – batyr, The Sebastian Foundation, and BackTrack Youth Works.
The tea blends also use ingredients such as skullcap root, to promote sleep and relieve anxiety; passionflower, to regulate mood; linden, to promote relaxation; and ginseng, to trigger mental alertness.
Jenni Hayward, the general manager of Mood Tea, told Pro Bono News that it was important to create a product that supported mental health in more ways than one.
"We wanted to create teas that had functional benefits with ingredients that can help promote sleep or help you unwind or help you feel more energised," Hayward said.
Advertising for impact
Hayward, who is also part of the team at UnLtd, said that as an industry that existed to shape behaviours.
Across the media and marketing industry, 60 businesses (Amazon Advertising, Facebook, Broadsheet, the Guardian, and the Nine Network to name a few) lent creative skills and money to the campaign, including $10 million in inventory to create two commercials that rolled out across television, radio, digital and print.
"There's a lot of goodwill from the industry, goodwill and we've been able to really galvanize this industry to come together to to bring this product to life," she said.
The enterprise's first large-scale campaign – Sip Selflessly – has been a great example of this.
One of the ads reflected a Regency-period costume drama, and the other showed an ancient tea master with his student. In both, the actors' voices were dubbed over with the voices of children relating impactful stories of mental health.
These stories are based on the real experiences of young people who have been helped by MOOD's charity partner, batyr.
The campaign saw great success, with the first week seeing a 143 per cent increase in MOOD tea sales, something Hayward said could only be viewed as a positive.
"The more tea we can sell and the broader we can ensure that distribution…the more we are able to fund those important mental health programs," she said.
Impact in a short amount of time
Despite only launching officially in August, Mood Tea has already managed to raise enough money to fund two in-school education workshops run by batyr in the New South Wales' town of Warner Vale. An area affected by disproportionately high rates of psychological distress and suicide compared to the rest of the state.
Hayward said it was important that these workshops, which aim to smash the stigma around mental health and encourage help seeking behaviour, were able to go ahead and get the funding they deserve.
Following the workshops (which were attended by 228 students), 87 per cent of participants said it was important to hear from young people with lived experience, and 89 per cent said they felt more equipped to look out for their friends.
Opportunities in the challenges
Hayward said that while launching the business amid a pandemic had had it's challenges, it had also presented a whole bunch of new opportunities.
"Mental health is a massive issue at the moment because of the pandemic, and so a lot of companies are sending out care packages to their employees while they're working from home," Hayward said.
"So although we were focusing on bulk orders from corporates buying our product for their tea-rooms, we've now pivoted that into care packages for employees."
She said something they have paid particular attention to is the quality of the product in order to keep customers coming back for more.
"We have to focus on the product being of fantastic quality as well because someone might buy a pack of tea once because they like our mission, but if the product isn't delicious and fantastic, they're not going to continue buying," she said.
Social enterprise is the future
Hayward said that the rise of the social enterprise movement in recent years meant that using the power of the media industry to promote a product that supports youth mental health made sense.
"Supporting social enterprise is such an incredible way that consumers can vote for the world they want to live in with their dollar," she said.
"When you look at social enterprises such as Thank You or Who Gives a Crap and how they have been able to scale, we have really big ambitions that Mood Tea can scale in a big way in the next six to 12 months."  
With thanks to Maggie Coggan, Pro Bono News